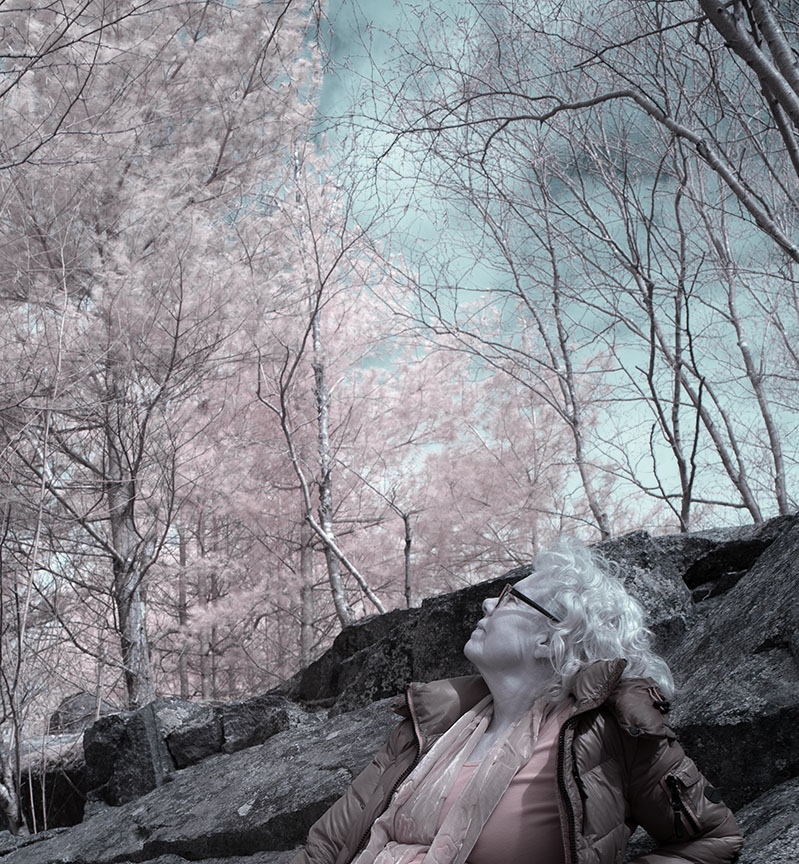 My photographic journey began in Kentucky while walking to high school past yards filled with clotheslines. Camping, hiking, and exploring the western states emboldened me and helped to land a job after college at the University of Arizona in Tucson, as a Biomedical photographer. Not long afterwards, I moved to New York City and worked many years as a public relations photographer for Time Warner Inc., IBM, and various small companies.
Now, Needham, Massachusetts is home. Many of the artistic photographic techniques learned in college are with me today, especially the old photographic processes now known as "antiquarian Avant-garde". The images you see on the pages of my Alwaysgail photography website, include both assignment related imagery and my personal work projects. In the past ten years, I have created many new bodies of work using the following media; handmade paper, painted photographs, encaustic (wax), infrared, photo emulsion transfers, night photography, light painting, and small books. The current projects are about nature, ocean preservation, tree exploration, and local human interest.
All my images are for sale and printed in my studio by me. You can reach me at [email protected] if you would like to discuss a purchase or maybe you have a project I can help you with.
Enjoy and Thank You.